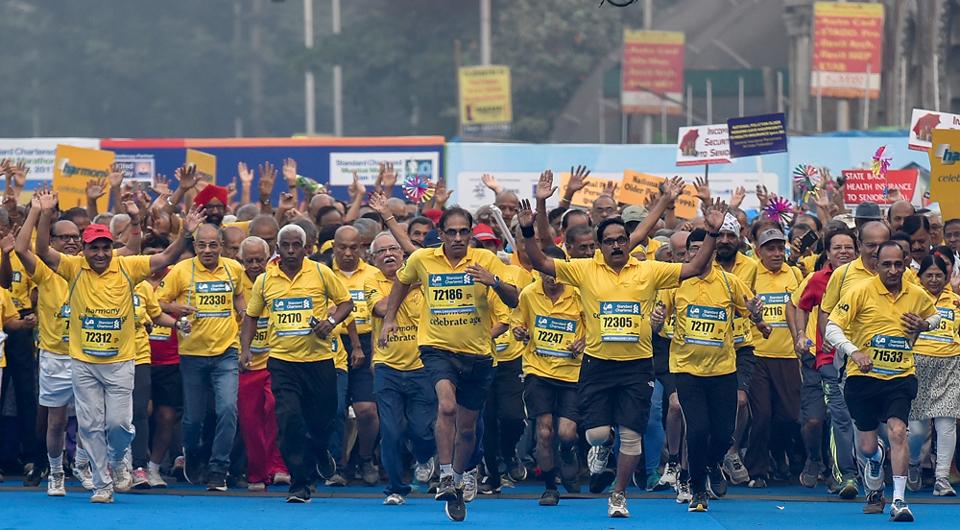 Venue :
South Mumbai
Date :
01-03-2017
Time :
06:15 AM
n 2005, more than 25,000 people participated in the Marathon (which includes over 75 dream teamers and 30 companies). PrideIndia estimates that more than 4,500 ran to raise money for 145 registered NGOs.
In 2006, the Standard Chartered Mumbai Marathon raised over Rs30 million for more than 96 non-profit organisations. 53 Dream Teamers collectively raised Rs13.2 million and  61 teams that participated in the GiveIndia Corporate Challenge raised Rs10 million through company contributions alone. The employees themselves raised another Rs2.6 million through pledges from family and friends. Donations also came in from the US, UK, Canada, Singapore, New Zealand, Australia & Hong Kong!
In 2007, about 30,000 people participated. People from all walks of life ran and raised a total of Rs68.16 million for over 96 NGOs. There were an unprecedented 59 Dream Teamers, and 80 corporates sending in a total of 129 teams, making the Standard Chartered Mumbai Marathon a resounding success. Some people ran for fun, some for the challenge of the sport but many because they believed they could make a difference – we at PrideIndia salute this spirit of optimism.